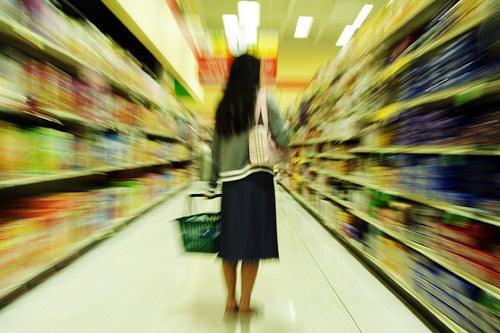 At Goafest 2013, a conclave of advertising and marketing professionals held in Goa recently, the one big topic of conversation was scam ads — advertisements or campaigns created by agencies for the sole purpose of winning awards.
The ads are typically released in an obscure publication or television channel; sometimes, the product itself may not actually exist. At Goa, a poster campaign for the Ford Figo was hurriedly withdrawn by JWT India, a part of the world's largest marketing communications group WPP, amid complaints that the ad, which depicted three women bound and gagged sitting in the trunk of a hatchback, was offensive.
Although the ad was submitted for Goafest with a letter of approval from the client, it is unclear whether Ford was aware of its content, Advertising Age reported. As the controversy grew, other agencies withdrew prize-winning ads amid charges that they were not legitimately released. "Advertising has never been less trusted than now," Nitin Paranjpe, chairman of Hindustan Unilever, the country's biggest advertiser, said during the Goa meeting.
On the sidelines, there was another debate going on about the ethics of surrogate advertising. For example, liquor cannot be advertised in India, so companies try to circumvent the rules by launching eponymous lines of unrelated products, such as playing cards, soda or aftershave, that are heavily advertised. Bacardi, for instance, markets branded soda and music CDs.
The rules can sometimes give rise to "products of regulation." In the late 1980s, liquor manufacturer Jagatjit Industries, which has brands such as Binnie's whisky and rum, launched Binnie's potato chips. The campaign for the snacks went on to win several awards, though the company wasn't prepared to meet the demand generated for the product.
Cigarette and tobacco advertising is also banned in India. Some companies have been pro-actively launching products to keep their key brands top of mind. ITC (formerly Indian Tobacco Company) extended its Wills cigarettes franchise to Will Lifestyle, a chain of exclusive specialty stores. Then it launched Essenza Di Wills, a line of premium personal-care products. More recently, the firm has rolled out Fiama Di Wills, another personal-care brand. In fairness to ITC, however, all these lines have been successes and are part of the company's plans to convert from being primarily a cigarette manufacturer to a fast-moving consumer goods company.
There are other products that tobacco companies have launched in the face of regulatory changes. A few years back, the government decided to shift the basis of charging excise on cigarettes from value to length. (The rationale was that king-size cigarettes are luxury products and should be taxed more.) Several firms — ITC (Hero), GTC (Blue Bird) — subsequently launched micro-cigarette brands. When excise duties went back to being ad valorem, these products were abandoned.
Prior to the liberalization of India's economy, "scam" products were even more prevalent because of import restrictions. Many of them came from the Sindhi business community in Ulhasnagar, a suburb of Mumbai. There was a huge demand for products carrying a "Made in U.S.A." label, but they were available — in limited quantities, at exorbitant rates — only with the neighborhood smuggler. Items carrying a "Made by U.S.A." label filled the breach. Even the fine print didn't expand it to "Made by the Ulhasnagar Sindhi Association."