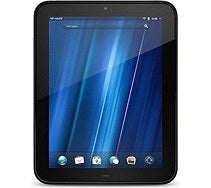 Last week, Hewlett-Packard shocked the technology industry by announcing that it is evaluating a move to exit the PC business, is discontinuing its TouchPad tablet and is buying Autonomy, an information management software company, for $10 billion. On the surface, the moves look logical, but experts at Wharton say significant questions remain about whether HP CEO Leo Apotheker can reinvent the company.
On HP's fiscal third quarter conference call, Apotheker said the company's changes "will transform HP and accelerate the strategy we have laid out," adding that "the transformation starts today. Decisive steps are never easy, and change doesn't happen overnight. As CEO, I am steadfast in my commitment to take action to do the right things to drive value for our shareholders and assure a sustainable future for this great company."
Apotheker's comments were delivered on Thursday. On Friday, HP shares fell 20%. Over the weekend, HP held a liquidation sale for its inventory of the TouchPad, a product that has been on the market for seven weeks. The 16GB version of the TouchPad — originally priced at $499 — went for $99 in HP's fire sale. HP's TouchPad inventory was sold out as of Monday morning.
According to Wharton faculty, leaving the PC business is a good move in the long run; it is marred by intense competition, low profit margins and the popularity of tablets such as Apple's iPad. In fact, Wharton management professor Dan Levinthal says that HP should have exited the PC business years ago. IBM sold its PC unit to Lenovo in 2005. Instead, HP doubled down on PCs and completed its Compaq purchase in 2002. Before Apotheker, HP CEOs Mark Hurd and Carly Fiorina saw PCs as a valuable part of the company's product portfolio. 
"I view this as another act in the longstanding 'drama' of HP's efforts in the PC industry," says Levinthal. "HP had its roots as a maker of instruments for scientists and engineers. It found itself in consumer products with its early involvement in multi-function electronic calculators. That involvement in the consumer arena, in conjunction with HP's technological powers and … the tremendous growth in demand for PCs in the early days, made HP think personal computers were a good idea."
HP's false confidence in the PC market continued after IBM left. "Once Compaq was acquired and IBM pulled out, HP had some distinctive presence in retail channels but very thin margins," Levinthal notes. "I agree with the current decision, but regret for HP that it wasn't made 10 years ago."
Wharton management professor Lawrence Hrebiniak says that HP's move to exit the PC business is "a bit shocking, but not totally unexpected…. PCs have become a commodity product with extremely low margins, despite their revenue generation." Apotheker, the former CEO of SAP, is moving to turn HP into more of a software, consulting and technology services company much like IBM, Hrebiniak notes.
Toni Sacconaghi, an analyst with investment firm Alliance Bernstein, said in a research note that Apotheker's moves are questionable, adding that activist investors may push HP to break itself up. "While it is prudent and encouraging that HP is exploring strategic options for its PC business, we believe that the decision to publicly announce its intention to do so risks creating customer hesitancy and potentially undermines the business in the interim, and [it benefits] PC competitors such as Dell," Sacconaghi wrote.
The months ahead are likely to be highly uncertain. Apotheker said it will take 12 to 18 months to spin off or sell HP's PC unit. Wall Street analysts expect that competitors such as Dell will pounce and grab market share. Dell CEO Michael Dell was taunting HP on Twitter just before Apotheker's conference call.
"HP strikes me as a bit of a lost soul," says Levinthal. "[HP is] now retrenching from the consumer space and has made massive investments to become a competitor with IBM and Oracle on providing computer services to corporate customers. But what is [HP's] basis for competitive advantage against these two formable [companies]?"
According to Levinthal, HP is making a key strategy error in trying to replicate competitors' positioning instead of carving out a distinctive niche.
Hrebiniak largely agrees. He questions whether HP can compete with IBM and find a buyer for its PC division. In addition, the fate of HP's printer business will be unclear once the PC unit is separated. IBM shed its printer business in 1991. That unit became Lexmark. "Apotheker is engineering a sea change at HP," says Hrebiniak. "Implementation of the change won't be easy. I wish him luck — he will need it."