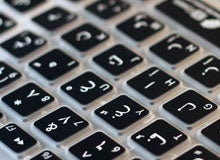 When bullets began flying in front of the State Television Building in downtown Cairo in October, Wael Fakharany had to run for cover. Fakharany, country manager for Google North Africa, was on his way to a TV studio interview when dozens of protestors outside the building were killed. "I was shot at," he says. "The country is in chaos."
And during the revolution that led to the unseating of Egyptian President Hosni Mubarak, Fakharany recalls dealing with state police visits on a daily basis. But the upheaval Egypt has seen since the Arab Spring began has not made him despondent. "To be honest, this gave me a lot of energy. Egyptians need help, and I'm a firm believer that technology can change Egypt — its economic landscape, the cultural landscape and the political landscape."
That's why Fakharany and his team are enthusiastic about sponsoring a start-up competition in Egypt called Ebda2 — Arabic for "start" — that seeks to support local innovators and entrepreneurs. It is the first time that Google has ever directly supported the development of a country's tech industry.
"This is the way forward for us, to get more and more people involved and expand the technology market," Fakharany notes. "This is an investment to us. There are thousands of kids who are starting their own technology ventures, a few of them become sustainable, a few of them become regional and a few of them become a great success for Google and for me as an Egyptian."
Part of the goal behind this competition, Fakharany says, is to challenge the notion in the Middle East that failure must be avoided, and only certain jobs are acceptable. "It's deeply rooted in the culture, so we cannot change some of that," he says. "But we want to change the culture of graduating from college and waiting for a job."
The competition will go on for seven months, during which entrants will receive advice and mentoring from Google employees and Egyptian tech entrepreneurs. The contest will be administered independently from Google, just to keep it fair and free for all participants.
Fakharany notes Google received 3,000 applications in 15 days. "It's about taking the idea, having the skills, and basically sharpening the skills, and creating a working prototype," he says. The competition is now down to 200 finalists. In May, one winner will receive $200,000 from Google, and finalists will get to pitch their ideas to Silicon Valley investors.
Ultimately, Fakharany says his scope for the start-up program goes beyond the year. He hopes the competition will not only discover would-be tech entrepreneurs, but also create a network of Egyptian investors. "The network of angel investors in Egypt simply does not exist," Fakharany points out. "What I want to do is not create the funds, but the first angel investor network. This will let them keep their money, but allows them to access ideas in cloud computing, or engaging Arabic content."
The start-up competition is one of a number of initiatives that Google is undertaking in the Arab world. The Middle East is also included in the YouTube Space Lab competition, which seeks student experiments that could be demonstrated by astronauts in space.
Google is also expanding its presence in the region. According to The National newspaper in Abu Dhabi, the search giant doubled its regional workforce in an effort to gain a larger stake of online advertisement spending there. Regional Google searches have grown 30%, the paper notes, while its online advertising market has grown 118% in 2011.
Fakharany says that the Arab Spring has played a part in developing that growth. "When I started at Google four years ago, there were four million people online in Egypt," he notes. "Now there are 28 million people online. Everything has changed with the revolution. If you look at the number of YouTube playbacks per day, it's grown from two million playbacks in January to 28 million right now.
"The revolution has just helped us — everyone knows about the Internet now, and it is becoming a mainstream source of news," he adds. "If you look at our search index, before the revolution, it was 15% celebrity news and gossip. Now 24% of our index is news [related to] the revolution."