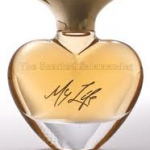 How do you sell perfume without giving the customer a whiff?
How do you sell high-end athletic wear capable of withstanding the toughest outdoor conditions to people who are not likely to do anything more dangerous than hop a subway?
And what about the magic of dolls for little girls these days? Are sales dead in a world driven by digital gaming and other cyber adventures?
Four retailers who spoke at a conference in May at Wharton's Jay H. Baker Retailing Center came up with same answer: Connect with the consumer on an emotional level, and the sales will follow.
Three out of four emphatically agreed that while there are unlimited ways to connect with the consumer, video has become one of the most effective tools. "If a prospective buyer clicks on a video on our website, the likelihood of an actual purchase goes up 50%," said Lindsay Rice, vice president of direct-to-consumer at The North Face, an international purveyor of outdoor clothing and gear for men, women and children.
Videos from The North Face deliver precise consumer information — such as the height of a model so a consumer can gauge how long a jacket looks on a 5'4" frame — as well as an emotional experience, Rice noted. They depict jaw-dropping bike trails, picturesque sunrises, harrowing descents and handsome athletes completely decked out in North Face style. The pulsating music is designed to trigger an at-home, indoor adrenaline rush. Action-packed videos play a "huge role" in creating a youthful, can-do vibe for consumers in North Face stores and reinforcing the corporate motto: "Never stop exploring," Rice said.
Founded more than 40 years ago in California, The North Face is a division of VF Outdoor, Inc., a company of 35 brands, including Wrangler, Lee, Kipling, Nautica, Reef and Timberland. "Every day I get a report card," noted Rice about the sales numbers that pour in from websites, mobile devices and stores around the world.
In addition, Rice added that he is responsible for "building connections with consumers" — from product planning to design and location of company stores, hiring and training of sales people who exude the corporate culture, and sponsoring actual expeditions that showcase "living the brand." A new challenge in the fiercely competitive business of athletic wear is an alarming decline in interest among youth in outdoor activities. That has added a new mission to Rice and his colleagues to re-ignite that passion.
Gwyn Wiadro, vice president of women's apparel for Baltimore-based sports apparel manufacturer Under Armour, noted that her firm also uses videos to focus consumers on the pride and exhilaration of winning a competitive event, from basketball to boxing. In them, athletes jump for joy and high-five their teammates. Like North Face, the obvious message is: People who wear these brands are winners. "Our brand DNA is 'fighting, bold, loud, hungry, no challenge is too great,'" said Wiadro.
Selling to women requires a more body-conscious approach, she added. "Our pants … cover that muffin top. If you're going to spend $80 for them, please buy our seamless underwear as well. For a female runner, the second most important piece of equipment — after her shoes — is her bra." Meanwhile, T-shirts for girls aim to instill the company's mantra in that target audience by sporting phrases such as "Beat Me? Dream On" or "Winning is a Habit."
However, for young boys — a market dominated by Under Armour — the pitch is different. Under a licensing agreement with Marvel, images of Iron Man, Spider-Man, Batman, the Incredible Hulk and Captain America are in high demand. "Kids love their superheroes, and these shirts become their prized possessions. In the eyes of my kids' friends, I'm the coolest mom in Baltimore because I work for [Under Armour]," she said.
Selling Perfume through Storytelling
Anne Martin-Vachon, chief merchandising officer for HSN, an interactive home shopping network that broadcasts live 24 hours a day, showed conference attendees a video that sold 66,000 bottles of perfume at $50 a pop in six hours to customers who had no idea how it smelled.
Called "My Life," the perfume was launched under the name of R&B singer Mary J. Blige. The video shows flashy, brooding images of Blige — an entertainer, businesswoman and survivor of tough times — with cuts from Blige's own discography.
Instead of sales people, Martin-Vachon described online marketers as "story tellers…. We never lose sight of the fact that shopping is supposed to be fun." Eighty-four percent of the company's customers are female, with an average income of $69,000, she noted. "We want to connect with people in an emotional way. We want their trust and their loyalty. If we build a relationship [with a consumer] and she doesn't buy today, she will buy another time."
The fourth panelist at the conference comes from a world where emotion looms large. Gale Jarvis, president of Alexander Doll Co., a 90-year-old private manufacturer of quality dolls known to families and collectors worldwide as Madame Alexander, said: "We know our customers want escape. They want dreams and magic; not reality. It's very important that we understand that magic."
The company, which has incorporated a number of multicultural dolls into its lineup, does not miss an opportunity to tug at the heartstrings. There are dolls dressed for every holiday and for every Disney story, from Cinderella to Cruella de Vil. Dolls dressed in national dress from countries around the world are largely for the collector market. More than 15,000 Madame Alexander dolls are on eBay, a few with $1,500 price tags. And like Star Wars and Rocky Horror fans, adult Madame Alexander devotees frequently attend conventions dressed like their dolls.
Jarvis came to the company from Macy's, where she was responsible for exclusive product launches of Cabbage Patch Kids and storytelling bear Teddy Ruxpin. In her role at Alexander Doll, Jarvis introduced the first Madame Alexander baby nursery at the FAO Schwarz flagship store in New York. Here, children choose a four-pound baby doll from a simulated hospital setting and discuss care with an employee dressed as a nurse. Once chosen, the child completes adoption papers, wraps her newborn in a blanket for the ride home, and parents part with $120.
"We want to own that emotional connection between mother and daughter," said Jarvis.