This report was produced by Knowledge at Wharton in collaboration with TTR – Transactional Track Record
In the early 1990s, following the 1989 collapse of the Soviet bloc, Cuba faced its greatest crisis since the 1959 revolution. The populace was forced to endure severe shortages of basic food and consumer goods and even more intense rationing than was previously the norm.
The conventional socialist economic model that fostered trade between the USSR and friendly states according to their natural competitive advantages was shaken to its core. With its sugar no longer paying the bills, Cuba had to chart a new course for greater economic independence and food security. The agricultural sector was the first to be overhauled by permitting independent cooperatives to quickly increase the production of staples and produce. Joint ventures with international food manufacturers and hospitality groups were encouraged and deals brokered, and the country's singular cultural offering was packaged for consumption by tourists to the island and for export.
Toward the end of the four-year span known as the Special Period, the state's complete control over the economy gave way to compromise with the joint venture laws of 1994. These laws allowed partnerships with international hotel groups and mining companies prepared to invest in capital-intensive projects, and self-employment in limited categories of micro-enterprise. The Cuban government was no longer insistent that it be the sole employer. Small food establishments were born in the living rooms and verandas of enterprising gastronomists, and musicians, artists and filmmakers began to ply their trade in new circles.
In 1992, at the height of the Special Period, an artist collective was born among three classmates from one of Havana's most prestigious art schools, the Instituto Superior de Arte. The team adopted the name Los Carpinteros (The Carpenters) inspired by the tradition of craftsman to meld art, function and design. Los Carpinteros honed their craft and matured in the years following art school and before long, attracted the attention of international collectors, among them Peter and Irene Ludwig.
One of the world's most renown collectors, Peter Ludwig took a liking to contemporary Cuban art in the early 1990s, and though unable to establish a museum in Havana as he had in several cities of Europe and Asia owing to the constraints of the Special Period, he instead set up the Ludwig Foundation of Cuba. The autonomous, non-governmental non-profit was the first of its kind in Cuba since the beginning of the revolution and was established with the mission of protecting, preserving and promoting Cuban art within Cuba and abroad. Los Carpinteros benefitted from the exposure provided by the foundation, and held their first exhibit outside Cuba at the Ludwig Forum in Aachen, Germany.
"We played a role in helping the Cuban artists. They created the economy themselves with the quality of their work." –Carole Rosenberg
The Ludwig Foundation provided a framework for cultural exchange in the arts, but it was an insider, Abel Prieto — Cuba's minister of culture from 1997 until 2001 — who made the dream of engagement a reality for artists like Los Carpinteros, according to Ted Henken, a professor at Baruch College in New York and author of Entrepreneurial Cuba: The Changing Policy Landscape.
A progressive communist leader, Prieto acted as a liaison between artists, musicians and the government. He lobbied for people in the cultural world to travel, and even reside abroad, notes Henken. Prieto ultimately convinced hardliners in the government that the arts had to be enshrined and artists required special treatment, above all freedom of movement. As a result, Cuban artists were permitted to travel internationally for exhibitions and concerts, and were allowed to return to Cuba with the proceeds of these forays abroad with little restriction.

American art dealers have been exempted from travel restrictions to Cuba since the U.S. government granted a consent decree upholding the right for art exchange between the two countries under the First Amendment in 1990. The case was brought by attorney Alex Rosenberg, who together with his wife Carole in 2000 established the American Friends of the Ludwig Foundation of Cuba, a New York-based 501(c)(3), to facilitate cultural exchanges through workshops, seminars and art-inspired trips to Cuba that continue today.
"We played a role in helping the Cuban artists,"says Carole Rosenberg. "They created the economy themselves with the quality of their work."
Redefining the 'Social Pact'
Los Carpinteros artist Dagoberto Rodriguez, who now splits his time between Havana and Madrid along with co-founder Marco Castillo, is unreserved in his praise for the NGO. "They deserve a lot of credit; it's an absolute merit to have cooperated so well with the government and thrived through some of Cuba's toughest years,"he says. Strong institutions like the American Friends of the Ludwig Foundation of Cuba are critical to a measured opening of the sector, Castillo adds, and the model should be replicated across other key sectors of the Cuban economy.
Cuba's artists, even those widely considered to be at the vanguard of their discipline, like Los Carpinteros, haven't amassed incredible wealth. They have lived relatively comfortable lives compared to their compatriots in other sectors back home, however, and have helped whet the appetite of an international market hungry for Cuban art. The model of engagement worked, and they remain proponents of the Cuban ideal, albeit with a strong dose of pragmatism.
Mexican entrepreneur and art collector Boris Hirmas notes that it was very clever of the Cuban authorities to allow artists to explore and develop, rather than restrict them. "Having a Cuban like Carpinteros co-founder turned solo-artist Alexandre Arrachea fill Park Avenue with sculptures as he did in 2013 as part of his 'No Limits' installation, and having his peers — the rest of the Carpinteros collective — be represented by an amazing top notch gallery like Sean Kelly and be collected by top tier collectors in the world — it hasn't been a sudden success or serendipity. It's really hard work, which is the nature and backbone of entrepreneurship."
According to Hirmas, the new generation of entrepreneurs emerging in Cuba owes a debt of gratitude to Cuban artists who pioneered economic self-determination in the country. "I think it's the same lesson that we see in Latin America and really the world at large — that true entrepreneurship, even with restricted resources, can do wonders, because it is about human spirit. It is about will, and to me it's about inspiration… They have shown … that not only can you make a decent living, be who you want to be and be true to your nature, but that you also can be successful and respected by the rest of the world — that you can interact with the rest of the world and you can certainly be part of a global environment."
Like the freedoms granted Cuban artists, economic reforms implemented by Raul Castro since taking over for his elder brother in 2006 all originated in the introspective soul searching of the Special Period, observers say. Private enterprise has been assigned an increasingly important role, but it was introduced as a regrettable albeit essential compromise, to prop up the economy and the overall ideals of the Cuban revolution.
"The reason that the state has this two-pronged strategy is largely because it wants to retain its monopoly on import, export and the professions, i.e., on the parts of the economy that matter." –Ted Henken
Today, incremental reforms are ushered in under a new paradigm, referred to in official circles as an "update to the Cuban socialist model," aimed firstly at putting a stop to the hemorrhaging of unprofitable state enterprises, and secondly at stimulating a new wave of economic growth.
Essentially, there are two models being pursued, according to Henken: The military model, where state companies control the means of production outright or in joint ventures with foreign investors; and the entrepreneurial model, where the government aims to relieve itself of the burden of many small, inefficient enterprises by allowing them to become independent.
"The reason that the state has this two-pronged strategy is largely because it wants to retain its monopoly on import, export and the professions, i.e., on the parts of the economy that matter, and 'unload' many 'redundant' state workers, leaving them, or allowing them the freedom, to work'on their own' in occupations that are largely unproductive and survival oriented, even medieval,"says Henken.
The strategy "can be seen both as the granting of more economic freedom and as a redefinition of the 'social pact' between workers and the state,"Henken adds. "Some even see it as an abandonment of some of the key labor commitments of the revolution."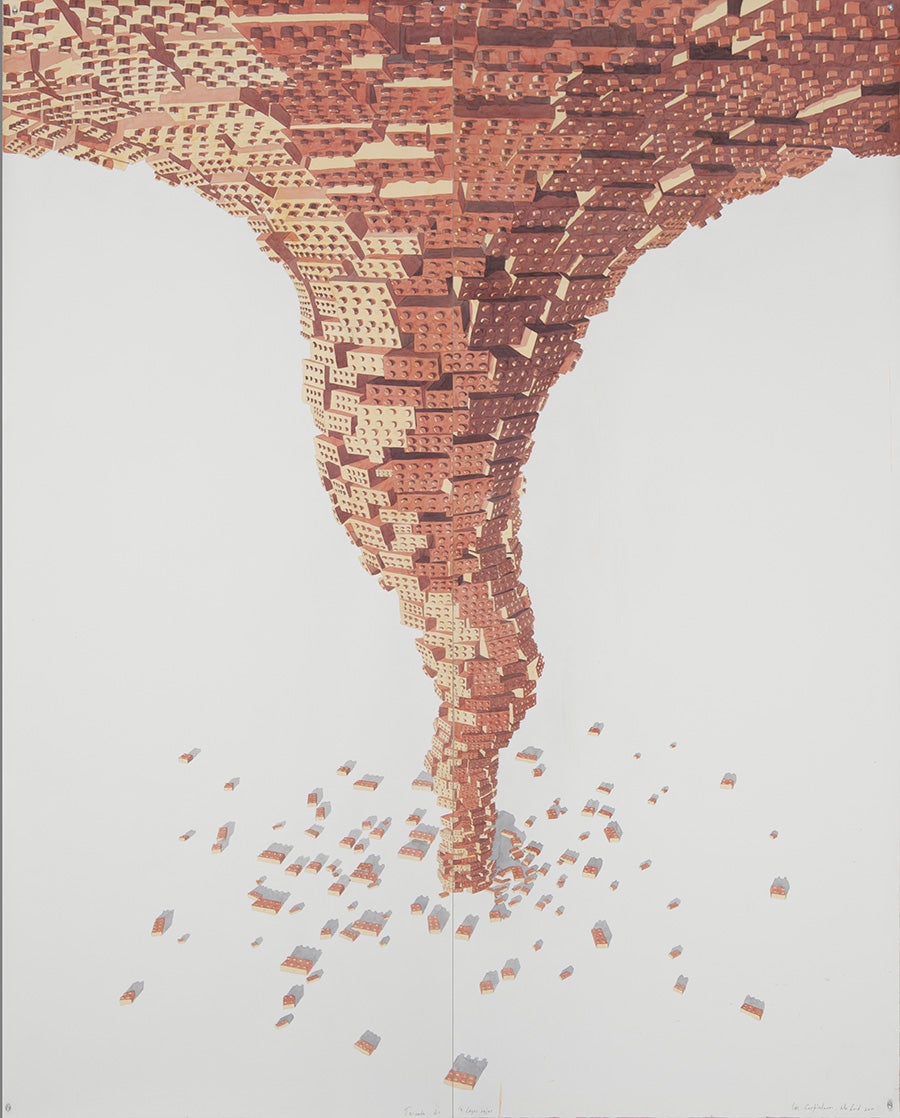 A Door Opens
In carving out specific segments for private actors, however, the door has opened for entrepreneurs to create new business entities.
Attorney Jorge Jordan Rodriguez recently took advantage of new reforms to establish his own consulting firm in Havana, Ambar Servicios Profesionales Cooperativa. It took nearly two years to establish Ambar, one of more than 300 non-agricultural professional services entities that have been authorized to form independent cooperatives. The firm is now working with Cuban and overseas corporations, especially on trade deals for food imports from Miami and to establish foreign companies in the special economic zone connected to the port of Mariel. It's a start, he says, that will inevitably lead to a demand among international investors for assets on the ground.
Jordan is among those Cuban entrepreneurs fortunate enough to have lived abroad. He spent a year in Port of Spain, Trinidad, in 2004, working with EY, before returning to Cuba to rejoin the ranks of government employed attorneys, biding his time for the right moment to invest in his own firm.
Jordan isn't alone. Many entrepreneurs with international experience are returning to Cuba to set up shop, encouraged by the most recent rounds of economic reforms.
"In Cuba, it's like the entire country is on food stamps; whether you earn US$30 a month or US$1,000 a month, you're entitled to the same rations." –Jorge Jordan
Luis Gell spent eight years studying photography and working in Europe. He specialized in still life and architectural photography and worked with some of Italy's top architects. Upon returning to Cuba, he established Studio 50, a full service independent production studio cooperative offering professional photography, videography and design services. He works with Cuba's three state-owned music labels, BIS Music, EGREM and Producciones Colibri, as well as with private clients from Cuba and abroad.
"Cuba is not yet competitive in this field if you compare an audiovisual production company like ours with similar peers in the U.S., Europe or even Latin America,"Gell says. "But we are aiming to bring a more cutting-edge sensibility to the local market, and we're confident that with time, we'll be able to credibly state that we're world class in this field."
Studio 50 publishes a monthly online magazine, Vistar, featuring the latest in Cuba's contemporary art and music scene. The magazine is published using characteristic Cuban inventiveness to overcome the logistical constraints that would otherwise make such a venture impossible. Gell contracts with a hosting service in the Dominican Republic and features the design work it performs on behalf of its clients rather than selling advertising, which would not currently be a permitted business model, Gell notes. The first print edition of Vistar is expected to launch in the coming months.
Former minister of culture Prieto, who now serves as an advisor to President Raul Castro, has become a champion for greater access to technology in Cuba, particularly to build capacity in information technology and as a tool to promote culture and the arts. If Prieto's record is anything to go by, Vistar might soon host the website for its electronic magazine on home turf.
Perhaps no entrepreneur better reflects the changes underway in Cuba and the newfound confidence they instill than Richard Egues. A longtime resident of Paris, Egues has launched a restaurant and cabaret in a penthouse overlooking the U.S. interest section and Havana's famed seafront promenade. Egues took advantage of a reform to the seat limit in privately run restaurants — previously set at 12 and now increased to 50 — and invested some $150,000 to transform an apartment into a sleek restaurant, bar and cabaret, complete with terrace and swimming pool, where live musicians perform seven nights a week. The restaurant is packed to capacity virtually every night, and the families of both Fidel and Raul Castro have been frequent guests.
Egues says he felt it was the right time to return to his native Cuba given the relaxation of controls on private enterprise. The business is not without its challenges, especially where procurement is concerned, but the 32-year-old entrepreneur is moving full speed ahead, with plans in the works to rent another unit in the same building to launch a cigar bar.
Here Comes the Tax Man
Beneath the fervor surrounding greater economic freedoms that allow Cuban entrepreneurs to participate in the island's nascent private sector, is a much less popular responsibility: taxes. While the per capita income in U.S. dollar terms has for decades been insufficient to cover basic needs unmet by the rations of foodstuffs allocated to each household at subsidized prices, the vast majority of Cubans living on the island have never known taxes. The country's tax structure is now in the process of being overhauled, and the creation of a regime that encourages compliance may be the biggest challenge for Raul Castro in the years ahead as more and more Cubans opt to work for themselves rather than rely on the state.
An important first step in overhauling the fiscal regime, according to Ambar Asesores attorney Jorge Jordan, will be to redirect the social safety net toward those who rely on it most. "In the U.S., the social security system is designed to help those who are most in need,"he notes. "In Cuba, it's like the entire country is on food stamps; whether you earn US$30 a month or US$1,000 a month, you're entitled to the same rations. Under a system where salaries vary widely, it's unviable and constitutes a misappropriation of resources that will need to be addressed."
According to Henken, the idea of egalitarianism"is dead in Cuba; even the government has said egalitarianism is wrong and [that it] shouldn't pursue that." The government is committed to ensuring equality of opportunity and rights, but it has taken the position that egalitarianism creates lazy freeloaders, which would have negative consequences for efficiency and productivity throughout the economy, Henken adds. "The reforms are in that vein, to grant freedoms and allow a disciplined workforce to be rewarded."
As Cuba warily opens its doors to greater engagement with the U.S., any erosion of the social guarantees Cubans have long considered their birthright will face resistance from those who rely most on the state for their day-to-day sustenance. Cuban policymakers will need to summon all the inventiveness their people are known for to strike the right balance between provider and facilitator as the state cedes space for private enterprise to flourish.