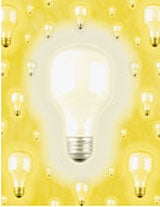 Arab-American technology entrepreneurs have a special role to play in helping Arab Spring nations find their way back to stability and development, according to David Hamod, CEO of the National U.S.-Arab Chamber of Commerce.
Addressing an audience at the Plug and Play Tech Center, a well-known Silicon Valley incubator run by Iranian-born Saeed Amidi, Hamod said such members of the Arab Diaspora could provide the experience and skills needed to jump-start innovation in Arab economies. "For the Arab world to make the transition from hydrocarbon-based economies to knowledge-based economies, the next big thing, in a sense, is innovation," Hamod noted. "Innovation, hand-in-hand with entrepreneurship, will create those productive jobs that are so vital to growth in the Arab world.
"There is a special role to be played in this process by Diaspora Arabs, who have made it in Silicon Valley, who have learned the lessons of Silicon Valley and who are uniquely situated to share those lessons with the Arab world," he added.
Hamod spoke at a global forum examining ways to harness the economic potential of the Middle East and North Africa (MENA) region in the aftermath of the Arab Spring revolution. At a time of uncertainty as well as promise, Arab-Americans are looking inward to discover their role in helping usher in democracy and economic stability in their traditional homelands. He told forum attendees that technology alone is only part of the equation. "If the Arab Spring at its heart is about dignity, respect, having a voice, reducing economic disparities and being able to put bread on the table for one's family, then there's no time to lose in promoting innovation through entrepreneurial ecosystems," he said.
Throughout the day, some of Silicon Valley's leading Arab-American technologists reiterated Hamod's applause-inducing speech by creating an atmosphere that resembled a high school pep rally. There were discussions about cultivating the start-up ecosystem in the Gulf region and perhaps most important, getting access to venture capital. It is that final hurdle that deserves a watchful eye in the coming months as the grassroots revolutions turn to the formation of new governance, observers said. Political resolution might encourage the citizenry to return its attention to the daily duty of work. Hamod predicted that there will be no return to the status quo, but where that leads the region is anyone's guess.
The forum was held on Martin Luther King Jr. Day, and Hamod found a parallel between King's fight for freedom in the 1960s and the protests in the Arab world that have broken the stranglehold of entrenched regimes. He quoted from a portion of King's famous 1957 speech delivered at the Prayer Pilgrimage for Freedom in Washington D.C.: "Sometimes it gets hard, but it is always difficult to get out of Egypt. The Red Sea always stands before you in discouraging dimensions. And even after you cross the Red Sea, you have to move through a wilderness with prodigious hilltops of evil, gigantic mountains of opposition. But I say to you, keep moving. Let nothing slow you up. Move on with dignity and honor and respectability."
King's speech was meant for an African-American constituency. But it sounds less ethereal to modern Arabs, especially those who risked their lives in Tahrir Square protests one year ago, and for those who continue to grapple with how to move forward after creating unprecedented change.
See also:
From Iran to Silicon Valley, a Serial Entrepreneur Leaves His Mark
Aramex's Fadi Ghandour: Unrest Demonstrates Why It Is Important for Arab Entrepreneurs to Build New Ventures