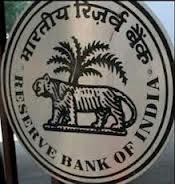 Even as the July 1 deadline to submit applications for setting up new banks in India approaches, the aspirants are solidifying their plans in case they are granted a license by the Reserve Bank of India. On Thursday, JM Financial Group announced that former Citigroup chief executive Vikram Pandit would join the Mumbai-based financial services firm to steer its banking efforts. Pandit left Citigroup late last year after a disagreement with the board of directors and amid allegations that he had mismanaged the firm's operations.
Pandit and his business partner, Hari Aiyar, are buying a 50% stake in a subsidiary of JM. This entity will be applying for the banking license. The two will also pick up a 3% stake in the group's listed company. They will be paying $10 million for the stake and another $100 million for expansion of the business. Pandit will be the non-executive chairman of the proposed bank.
In addition, Pandit and his partner have been authorized by the JM Financial board "to purchase shares up to the amount prescribed by the [Reserve Bank of India] in this entity," which clearly puts the two in the driver's seat as far as the proposed bank is concerned. "I continue to believe in the long-term growth prospects of India," Pandit said in a statement. According to JM Financial Group chairman Nimesh Kampani, Pandit will help bring to the new venture both global best practices and reach. Following the news, the JM shares reached a 52-week high on the Bombay Stock Exchange.
Meanwhile, Ajay Piramal has taken a 10% stake in Chennai-based Shriram Transport Finance. He acquired the shares from U.S.-based private equity firm TPG Capital in a deal valued at $300 million. Both Shriram and Piramal have officially said that there is no specific understanding on a banking license. But Shriram has already decided to make an application. Observers predict that things will start happening if Shriram's application is cleared by the Reserve Bank of India. According to a report in The Times of India: "Both [Shriram and Piramal] are planning to apply for new bank permits. The probability of getting at least one license is comparatively higher. Once the outcome is clear, the nature of the relationship will undergo significant changes."
Between the two, Shriram is more likely to get the license. It has been operating as a non-banking financial company since 1974. Piramal has been principally in pharmaceuticals. But he banked $3.7 billion when he sold his company to U.S. drug-maker Abbott Laboratories in 2010. Since then, he has become an investor in companies such as Vodafone India. That was a strategic investment; in Shriram, he is expected to be more hands on.
Other contenders for bank licenses are also readying their plans. Although observers initially expected there to be more than 100 applicants, that number is now settling down to less than two dozen. The chances are that only six to eight will get new licenses.