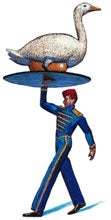 Cafes and small restaurants in downtown Mumbai are doing brisk business these days. Owners were worried when, in mid-October, Starbucks opened its first India store nearby. They feared that business would move to the iconic U.S. brand.
A strange thing happened, however. Demand for Starbucks was high. People came from all over the city and stood in long queues outside the outlet. But some gave up and tried out the neighboring eateries instead. The Mumbai edition of morning newspaper The Times of India reported that "the coffee shops and restaurants in [Starbucks'] radius have become the beneficiaries of its stardust, leading them to jokingly attribute their sudden business to these 'refugees' (some call them Starbucks orphans)."
Starbucks and its neighboring coffee shops may be experiencing an uptick in business. But the same is not true of the quick service restaurant (QSR) sector in India. Though the nation's economy has perceptibly slowed down — GDP growth in the quarter ending in September fell to 5.3%, the lowest in 10 years — this was not reflected in the crowds eating out. Over the past few weeks, however, circumstances seem to have changed. According to Samir Kuckreja, president of the National Restaurants Association of India, growth has slipped from 15% to 10%.
Feeling the pinch most are the foreign brand names that have come to India in recent times. Their cost structure is higher, but they can't afford to scare away customers by charging too much of a premium. The chains are competing with sellers of local snacks like vada paav (a potato fritter in a bun) or the ubiquitous south Indian sambar vada, which are available at 50 cents a plate. Apart from cutting costs in every possible way, the companies seem to have hit on the same strategy — go ethnic. They are following in the footsteps of McDonald's India which has been a big hit with its McAloo Tikki.
Dunkin Donuts, which opened shop in Delhi a few months before Starbucks, started with some additional local flavors on its menu. Now it has introduced more exotic toppings, such as Kesar Pista, Petal Jamun and Coconut Burst. The chain is selling a gift pack of these flavors for around $6. Close by is premium ice-cream brand Haagen Daz, which entered India in 2009 with banners outside the Delhi outlet that seemed to indicate that Indians weren't welcome. "Exclusive preview for international travelers," read the banner. "Access restricted only to holders of international passports." Today, however, Indians and Indian flavors rule the roost at the ice-cream vendor.
Meanwhile, McDonald's has announced that it will open all-vegetarian restaurants. Subway, too, has started several vegetarian outlets. "At Subway we take pride in being able to adapt our menu to honor local religious and cultural food preferences. Our menu in India includes many items that were specifically selected to appeal to the India taste palate," says a Subway spokesperson. Among the offerings: paneer tikka (cottage cheese) and corn and peas sandwiches. Many Indians are strict vegetarians.
Opinion is divided on whether such brand dilution will have a negative impact in the long run. Some say that food is an area where it is very difficult to change habits. The only way to induce customers to try something new is to give it a familiar form. A donut with a rasogolla in the middle may seem a conceptual horror. But it is sure to attract the otherwise parochial Bengali, some observers suggest.
Jagdeep Kapoor, who has written more than 20 books on branding, says that foreign brands have the image. But in this industry, it is also necessary to develop trust. The name and the aura of an American brand are necessary to get the first customers in. But after that, they could well call themselves Jumpin Coconuts, for all the customer cares, he notes. There are other important factors to keep in mind: For example, Indians prefer their food to be fresh. "Look at the date and not the rate," he says.
At Starbucks too, when more outlets open, the mob scenes seen outside the Mumbai store will likely cease. Will the Starbuck refugees return to the high-priced (by Indian standards) chain? Will Starbucks be forced to serve Indian coffee? Food for thought: The Starbucks in Mumbai currently offers a basil tomato and mozzarella cheese sandwich and blueberry muffins; but it also sells a Tandoori paneer roll, an elaichi mawa croissant and a murg tikka panini.