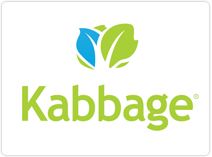 Kathryn Petralia is the co-founder and COO of Kabbage, an online company that provides cash advances from $500 to $50,000 to small businesses, such as online retailers, nail salons and restaurants. Since launching its platform two years ago, Kabbage has grown rapidly and provided more than $45 million to small businesses.
In September, the Atlanta-based company announced that it had raised $30 million in new financing, bringing the total capital raised by the firm to $56 million. This year, the company anticipates providing slightly more than $60 million to small businesses, and more than $200 million in 2013.
Knowledge at Wharton Today sat down with Petralia last month at the Money 2020 Conference in Las Vegas, Nev.
An edited transcript of the conversation follows.
Knowledge at Wharton Today: How does Kabbage work?
Kathryn Petralia: The whole process is automated. Small business owners come to our site and fill out an application for a cash advance. They also grant us access to their transaction information [from a variety of sources including] eBay, Yahoo, Amazon and Etsy, and also access to their UPS shipping data. Some authorize us to look at their Facebook and Twitter information, too. A lot of small businesses use social media channels as a free [customer relationship management] package to provide promotions and engage with customers. The data helps us make better decisions. Then we combine all of that information with information in their application and their credit report, and make an instant decision.
Knowledge at Wharton Today: How "instant" are we talking here?
Petralia: On average, our customers make it through the process in about seven minutes — that's seven minutes from the time they land on our site to the moment they have cash in their PayPal account.
Knowledge at Wharton Today: How do you determine which businesses are a good bet?
Petralia: There are hundreds of different data points from every transaction, but mainly we are looking for throughput and velocity. We are looking at revenue information to determine how their business is performing now, and we are looking at historical data to see how they are trending over time.
Knowledge at Wharton Today: What is the average loan size?
Petralia: It's $10,000. The challenge that small businesses face is that they don't need [a huge amount of] money. But getting a traditional bank loan is a cumbersome process. So small business owners are using their personal credit cards to run their businesses on a day-to-day basis, which messes up their credit scores. It's really tough because with just a bit more cash flow, many of these businesses would be able grow by hiring a new employee, buying more inventory or increasing advertising.
Knowledge at Wharton Today: Who are your customers?
Petralia: They're people who sell stuff online on Amazon.com or eBay. They're everyone from a person whose business is making $25,000 a year selling handmade jewelry to someone who's making millions of dollars a year…. We have one customer who buys huge containers of returned products from companies and figures out ways to sell them online. [That customer] has grown his business from $150,000 a year to a couple million dollars a year. He has warehouses all over the country now. He had stuff in his garage when we first met him. A few months ago, we started to work with offline service providers, too, such as retailers, restaurants, dry cleaners and nail salons.
Knowledge at Wharton Today: Have your other customers seen similar growth?
Petralia: Our customers grow on average 266% when you compare their revenues post-taking cash from Kabbage to pre-taking cash from Kabbage. That's what happens when you give businesses cash: They grow.
Knowledge at Wharton Today: What about those that fall short?
Petralia: Our delinquency rates are less than 6%. Customers have six months to pay the loans back. We want to make sure no one gets ahead of their skis: We try to make sure they don't take more than they can reasonably use effectively. Too much capital is just as bad as too little if you deploy it the wrong way.
Knowledge at Wharton Today: Is Kabbage looking to leverage the information it has about these small businesses?
Petralia: What we have now is a balance sheet business that's giving working capital to small businesses. But what we're really building here is a data warehouse that can allow us to do lots of things. We don't foresee ourselves always providing the capital. We are doing it now because we have to prove that the dog likes the dog food.
Knowledge at Wharton Today: It appears that the dog — in this case, the small business owner — likes the food. Now what?
Petralia: We're not here to compete with Wells Fargo or Bank of America. We want to help them serve the customers they already have. We do this by helping identify the point at which a small business has a need for something — say, insurance because they moved to a new location or expanded their business. Or maybe it's payroll because now they have another couple of employees, so they need payroll services.
Knowledge at Wharton Today: This is your seventh startup. What's your best advice for entrepreneurs?
Petralia: I'd always rather have a small piece of something big than a big piece of nothing. You hear people say that they don't want to take in investment because they don't want to give up any part of their company. But if your company needs money to grow, and it will help you generate more income, [then taking in investment is not a bad thing]. Being underfunded is the surest way to kill a company.