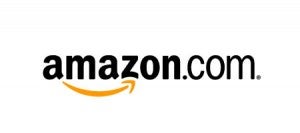 Online retailer Amazon.com announced on Friday that it is now in the testing phase of a major redesign that streamlines the site's older — some might say "cluttered" — interface. According to an article in the Wall Street Journal, the new design is apparently geared more toward tablet users — with "fewer buttons, more white space and a bigger search box." The Journal also notes that the new version emphasizes the sale of digital products over physical ones. So far, the test site has been distributed to a limited number of users, and the company has declined to say how soon the new design will go live.
The redesign has led to speculation that Amazon is gearing up for the launch of its own tablet. Indeed, the Journal story says, sources inside the company have indicated that the new device will arrive in the coming weeks.
Amazon is the world's largest online retailer, earning $34 billion in revenue in 2010, according to the Journal. Even with that lead, it's no surprise that the company is undertaking a redesign, notes Wharton marketing professor Eric Bradlow. "Amazon, like others, realizes the direction of the wind," he says. "Mobility — and full access while mobile — is becoming expected. Hence, the ability of firms to tailor their content to web users will become critical going forward."
Still, Amazon needs to be aware of some potential pitfalls, even as it works to remain relevant in the age of mobility. Wharton management professor Stephen Kobrin, publisher and executive director of Wharton Digital Press, says that although it's hard to determine what kind of specific changes are in store for the redesign without seeing the test version, one potential pitfall would be if "navigation on a [regular] computer will be compromised to make it easier on their tablet." According to research firm comScore, 282 million consumers visited Amazon in June — whether to shop, research products or read and write product reviews. One thing many of them have in common is a familiarity with Amazon's current setup.
Bradlow agrees that there is a risk inherent in undertaking a redesign of such a popular site. "One of the greatest drivers of consumer loyalty/lock-in is the cost of learning a new interface from a new site," he notes. "If a firm changes its own look or feel, there is the potential to erode the loyalty that was there to being with."
Bradlow adds that for any site design to be successful, the user must come first. "Make search and commerce easy and quick, and don't think about maximizing site time," he says. "Think about maximizing consumer needs. Too many [companies] treat site time as engagement; it is not. People may just be confused, or the site may be hard to navigate."