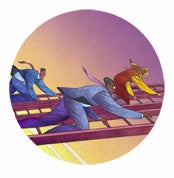 Building differentiators that are difficult for competition to imitate gives firms a strong competitive advantage. In an increasingly globalized world, one of the key differentiators for firms will be their "people" practices. At a recent conference in Bangalore organized by the All India Management Association in collaboration with PricewaterhouseCoopers, industry heads and human resources leaders debated on how companies can best manage HR in a globalized economy.
In his keynote address, Ravi Venkatesan, director at Infosys and former chairman of Microsoft India, pointed out that as companies expand their footprints across the globe, three factors play a critical role in their success: the commitment of the global CEO, the capabilities of the local CEO and talent management.
Venkatesan noted that in most organizations, top leadership is accountable only for the quarterly numbers; they end up paying very little attention to talent management and leadership development. "If you want to have behavioral change in an organization, you must hold the CEO accountable for talent management," he said.
According to Ventakesan, it is imperative for CEOs to take big bets on young people. "We no longer have the luxury of time to prepare people. We need to train them in an accelerated mode and be willing to give them [additional] responsibilities." He added that people are drawn toward strong leaders and tend to stay on in organizations where they can learn and grow.
Another key takeaway was that the responsibility for an individual's career growth must be shared between the individual and the organization. Speakers pointed out that if this process is left only to the individual, it can result in encouraging coteries, unhealthy internal competition and unplanned expectations.
R. R. Nair, non-executive director at BASF India and formerly director of HR in various Unilever subsidiary companies, emphasized the need to focus specifically on the top talent. He suggested that companies must have the flexibility to tweak their policies to align with the personal priorities of their top talent. "Employees don't just want a direction, but a firm itinerary and the plans of the organization need to be integrated with the priorities of their top talent."
Aquil Busrai, CEO of Aquil Busrai Consulting and formerly executive director, HR at IBM India, pointed out that it is easy for human resources managers to become mired in tactical issues like recruitment and compensation and, as a result, fail to gain a deep understanding of the challenges affecting the business. "We interact from the periphery and are therefore treated as such," he noted. He went as far as to suggest that the time has come for making the HR function "obsolete." Observing that the roles of business managers and HR professionals "will get converged out of sheer necessity," Busrai said: "The business leaders and line managers must be made responsible for all people-related issues."
R.U. Srinivas, CEO of business process outsourcing firm Caliber Point, suggested that HR professionals think of themselves as "asset managers," view employees as "their portfolios" and devise ways of "measuring their portfolios." Pointing out that HR professionals typically shy away from numbers, he added: "They must not only have a strong understanding of the business and technology, but also learn to like the metric culture."
Investment in learning and skill development was reiterated as a main area that needs continuous focus. Padmaja Alaganandan, executive director at PricewaterhouseCoopers, noted that while India's business community's spending on learning and development at around 3% of payroll costs is in line with that of American companies, it is way behind what the country needs. Alaganandan cited two reasons for this: One, India is on a high growth trajectory and two; the education system in the country is not aligned with industry requirements. "We need to do a lot more," she said.