Bucking a global trend as house sales slide in countless other countries, home ownership is increasing across Latin America. For the region's growing middle class, the mood is indeed bullish as many Latin Americans eagerly plow savings and borrowed capital into the housing market.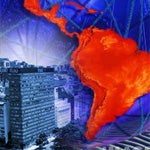 Banks and other lenders are now offering financing on terms that even lower-income buyers can afford. From Bogota to Brasilia, Latin American governments are stimulating home buying by subsidizing property prices and mortgage rates paid by low-income buyers. First-time low-income home buyers in Colombia, for example, are paying 7% interest on a fixed-rate, 15-year mortgage, or five percentage points less than the going market rate.
But some real estate experts say prices are rising too much and too quickly in some housing markets, and some parts of the region could face dangerous bubbles similar to those in the U.S., China and various parts of Europe. Marja Hoek-Smit, adjunct real estate professor and director of Wharton's International Housing Finance Program, cites Brazil as a housing market that could be vulnerable to a correction if the economy were to weaken. "The mortgage sector in Brazil is heavily subsidized on the bank deposit side and the lending side, and therefore the housing sector is more prone to see price escalation, particularly in areas where supply cannot keep up with demand because of land and labor shortages," she says. "If house prices come down, or there is stress on the repayment ability of borrowers, this could expose the banks and the government that guarantees the portfolios to credit risk."
For now, the panorama in most Latin American housing markets is positive. Bogota in particular is seeing a frenzy of construction activity. A total of 4,000 houses and condominiums will be sold this year in Pereira, a town of 450,000 in western Colombia's coffee-growing region, double the units sold in 2006, notes Julio Cesar Cardona, an economist with the city's largest homebuilding trade association.
It's a similar story in other parts of Colombia. According to the government, property developers sold 152,000 new houses and condominiums in 2010, up 30% from 2009. Through July 2011, new unit sales nationwide were up 19% over the first seven months of last year. Sales could accelerate in the coming months in light of the 80% year-on-year growth in construction permits granted, and some experts predict a 10% rise in house prices in the country.
But can the surge continue? Colombia suffered a housing bubble in the late 1990s that burst when interest rates shot up. The government was forced to intervene, and essentially forgave payment on up to one-third of mortgages, a social policy decision aimed at avoiding a mass wave of evictions.
Local experts insist mortgage lenders have learned their lesson and have imposed tougher underwriting standards. Buyers typically put up 30% down payments of the purchase price, making them less likely to speculate or walk away from an investment if times turn tough. What's more, the majority of loans are now fixed rate, so borrowers are less likely to be caught out by inflation.
Many real estate experts also see little chance of the kind of widespread housing market crash in Latin America as witnessed in the U.S. It's partly because there is still huge pent-up demand for housing in a number of Latin American countries, and mortgage lending represents only 3.5% of GDP in Colombia. Even in Chile, arguably Latin America's most mature market, it's around 20%, far lower than in many developed countries.
Concerns exist, however, and many revolve around low supply and weak infrastructure. Experts cite those limitations as the reasons for a 50% rise in housing prices and a 20% decline in unit sales over the first half of 2011 in some parts of Sao Paulo, the continent's largest city. Traffic jams, in particular, have inflated the value of well-located apartments and houses to astronomical levels. The Brazilian megalopolis, which still lacks a ring road around the urban core, illustrates what the World Bank's chief economist for Latin America, Augusto de la Torre, describes as the hemisphere's "structural speed limits to growth."
Demand for housing across Brazil has been stirred by heavy government subsidies, both with below market mortgage interest rates and price discounts, as part of a goal set by President Dilma Rousseff of building two million new housing units since 2009. But housing supplies have not kept up with the demand that the discounts have helped to create, causing prices to rise to what some describe as bubble levels and raising concerns that it could burst.