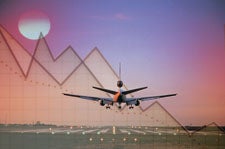 Indian industrialist Vijay Mallya, chairman of conglomerate UB Group, which has holdings that span from liquor to airlines, lost the nickname of 'king of good times' when his airline venture — Kingfisher Airlines — hit financial turbulence a couple of years ago. Since then, times have continued to be tough for Mallya. Kingfisher Airlines (KFA) was grounded in October and its scheduled operator's permit lapsed in December. KFA employees have not been paid salaries for the past several months. They have been staging protests and exhorting Mallya to pay them instead of spending money on some of his other business interests, including a Formula One racing team and an Indian Premier League cricket team.
Mallya has now hit yet another rough patch. A consortium of 17 banks is getting ready to liquidate assets pledged with them by Mallya as collateral. These include Mallya's villa in Goa, Kingfisher's office in Mumbai and a luxury yatch. The lenders are also holding as collateral shares of Kingfisher Airlines, United Spirits, and Mangalore Chemicals and Fertilisers, and corporate guarantees of United Breweries. The total value of the collateral is estimated to be around Rs. 6,500 crore ($1.18 billion at the exchange rate of Rs. 54.63 to a dollar) against dues of Rs. 7,000 crore ($1.28 billion).
The State Bank of India, which leads the consortium of lenders, has already started selling shares of United Sprits. More than three million KFA shares have also been invoked. KFA, which owes around Rs. 13,582 crore ($2.48 billion) to banks, its staff, airport operators and oil companies, reported a net loss of Rs. 755 crore ($138 million) for the quarter ending in December.
In April, the company submitted yet another revival plan — the fifth so far — to India's director-general of civil aviation (DGCA). After meeting the DGCA, KFA CEO Sanjay Aggarwal told the media: "We have given the complete funding and traffic plans to the DGCA. The initial funding to restart the airline will be from the UB Group. We have also requested the DGCA to renew our flying license." The proposal outlines plans to start operations with seven aircraft and gradually increase the number to 20. Of KFA's fleet of around 40, some aircraft were recently deregistered following a court order so that their lessors could repossess them.
According to newspaper reports, KFA's new plan does not meet the pre-conditions set by the DGCA for the airline's revival — including clearing all dues to employees and obtaining a no-objection certificate from the Airports Authority of India, tax authorities and banks to whom KFA owes money. The only difference from earlier revival plans is that the UB Group has got approval from its shareholders to fund KFA.
Expressing concern over the bad loans made by various public sector banks recently, Finance Minister P. Chidambaram urged the institutions to take tougher measures against defaulters. Chidambaram pointed out that the country cannot afford to have "affluent promoters and sick companies." Speaking to daily newspaper The Times of India, Sanjay Jain, director of New Delhi-based investment consultancy firm Taj Capital Partners, said: "Any lenient step on an NPA [non-performing asset] would be looked down at. If the banks are allowed to bail out NPA companies, it's the government that has to foot the bill. And the government is unlikely to finance sick loans when it is desperate to contain the fiscal deficit."
Mallya could well be a test case for India.