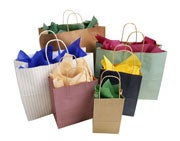 Kumar Birla's last big splash was when he took over U.S.-based aluminum sheet maker Novelis in 2007 for $6 billion. There have been other takeovers since then — the U.S.-based Columbian Chemicals in 2011 for $875 million and Swedish pulp and bio-refinery company Domsjo Fabriker for $340 million the same year. On the domestic front, there were a couple of small acquisitions — Kanoria Chemicals, for instance. But Birla hasn't really made big news at home since his unsuccessful raid on engineering major Larsen & Toubro several years ago.
That phase seems to be over. On April 30, group company Aditya Birla Nuvo announced that it was acquiring a controlling interest in the Future Group's Pantaloon Format, a division of Pantaloon Retail India Ltd. Pantaloon Format, which has 65 stores in 35 cities, will be first de-merged from Pantaloon Retail. Aditya Birla Nuvo already has Madura Fashions in its stable with brands such as Louis Philippe, Allen Solly, Van Huesen and Peter England. "This acquisition will catapult Aditya Birla Nuvo to the pole position in the branded fashion space in all segments and [give the company] a pan-India presence," Birla says.
For the cash-strapped Kishore Biyani, the CEO of the Future Group (as the Pantaloon Group is now called) the deal comes at a crucial time. He has been selling other assets, too. For Birla, this is a bargain. The economy has slowed down and stock prices are at their lowest point in several months. Pantaloon Retail, for instance, is around Rs. 130 (a little more than $2) against a 52-week high of Rs. 364. The share perked up after the deal was announced. Birla will invest $300 million in an arrangement involving both equity and convertible debentures.
The crisis in Biyani's empire is an indication of the troubles facing India's retail sector. This was supposed to be the big new area for jobs and growth. Many malls opened in recent years on the assumption that the government would allow foreign direct investment (FDI) in multi-brand retail. But opposition political parties and even some members of the ruling coalition in Delhi have kept this critical reform at bay. The sector is now looking to consolidation as a means of survival. Businesses with money are sniffing around for potential purchases. According to bankers, several smaller companies are on the block.
For Birla, this is a way of writing a new mission statement for the group. Even today, around 80% of its turnover comes from commodities. This is an inheritance from Kumar's father Aditya Birla. The other 20% — in services — is from Kumar Birla's own contribution and inclination. Commodities will not fade away. But services will grow in importance in the years to come, experts note.
Close on the heels of the Pantaloon buy, on May 18 Birla picked up a 27.5% stake in Living Media India. This Aroon Purie-owned group publishes leading newsweekly India Today and a range of other owned and franchised titles (Business Today, Reader's Digest, Cosmopolitan and Harvard Business Review, among others). It also has several new-generation media interests. In a statement to the Bombay Stock Exchange (group company TV Today is a listed entity), Living Media chairman Purie said that together with Birla, the firm will be able to "aggressively address the current and future potential of the media business, which is at a tipping point." Added Birla: "The media sector is a sunrise sector from an investment point of view."