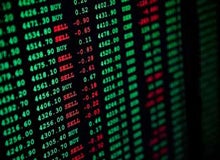 Stock markets in the Middle East have taken a financial beating because of Arab Spring protests this year. Since crowds flooded Cairo's Tahrir Square, Egypt's EGX 30 Index has lost almost 45% of its value; Saudi Arabia's Tadawul All-Share Index has lost nearly 10%, while the Dubai Financial Market General Index has fallen by nearly 20%.
Arab exchanges were already weak because of the effects of the 2008 financial crisis, which exposed issues with sovereign debt in the Arab Gulf. Only two IPOs this year were listed in the exchanges of the Gulf Cooperation Council countries (Saudi Arabia, the United Arab Emirates, Qatar, Bahrain, Kuwait and Oman). Both were in Saudi Arabia, and generated $219 million, according to PwC Capital Markets Middle East.
But adding further injury, a much anticipated bid to upgrade the United Arab Emirates and Qatar to 'Emerging Markets' status by index compiler MSCI was thwarted again this past week. Currently both countries are part of MSCI's Frontier Markets index; analysts say an upgrade would've channeled up to US$70 billion into Gulf markets.
MSCI has twice previously put off a decision about upgrading the status of both countries. It said it would look at the issue again in June, but noted that concerns remain about foreign ownership limits, market liquidity, securities lending and limitations on short-selling.
It is expected that the UAE won't be ready for another review in June, but it continues to push for reform on its exchanges. Last July, the Dubai exchange consolidated with Nasdaq Dubai, the region's first exchange open to investors and issuers of any nationality. Investors are now hoping for a merger of Dubai's exchange and that of Abu Dhabi, the UAE's capital. Earlier this month, Standard & Poor's announced it would launch an index comprised of the Arab world's 40 blue chip companies, in a bid to open the market more to exchange-traded funds.
The World Bank is bearish on immediate prospects for the Middle East and North Africa (MENA) region, particularly Egypt, Tunisia and Libya. "Foreign direct investment flows [to the region] fell by 7% in 2010 and by another 16% in 2011," notes a new report on world investment and political risk. "Despite recent announcements of investment intentions in North Africa by other countries in MENA, short-term prospects are not promising. With Europe under economic strain and uncertainties surrounding the political environment of Egypt, Libya and Tunisia, FDI into North Africa is likely to slump for longer and rebound more slowly than the rest of the MENA region."
The report also notes that though some investors are pulling out of the region or placing plans on hold, recovery should begin in 2013. "Despite the recent turmoil, the longer-term outlook for the region remains promising and companies do not view the present unrest as posing a long-term barrier to doing business in that region."
Considering the effect the Arab Spring has had on protests around the globe, the World Bank report adds that as an offshoot, "the recent events in the MENA region have accentuated the risks of political violence and non-honoring of sovereign financial obligations — not only in that region, but also more broadly."
See also: The Gulf's Stock Exchanges: Regaining Investor Confidence on a Rocky Road to Reform