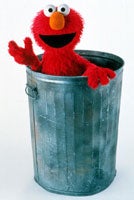 India's toy market is no longer child's play — though small, the industry is on a high growth track. Sunil Nanda, senior vice president of the Toy Association of India (TAI), estimates that the retail turnover of the country's toy market is around $1.4 billion and growing at a rate of 20% to 30%. A recent report in business daily The Economic Times cited a study by market research firm Euromonitor showing that "spending on toys and games in India is expected to grow at 157% between 2009 and 2014, much faster than other Asian countries such as China (84%), Taiwan (35%), South Korea (33%) and Singapore (17.2%)."
According to the "Global Toy Market Estimates: 2011 Edition" by research firm NPD Group, in 2010 global toy sales stood at $83.3 billion with the United States being the largest market at $22 billion, followed by Japan, China, the United Kingdom and France. The NPD report says that while the global growth rate was 4.7%, Asian markets grew at 9.2% and emerging markets like Brazil, Russia, China and India grew at 13%.
India's toy story comes with a twist, however. The key factors driving the growth in the country are a population with increasing disposable incomes and access to inexpensive toys. But the biggest business beneficiaries of this growth are not the domestic players — that distinction belongs to Chinese toy manufacturers. "Chinese toys, which are priced very competitively and offer a huge variety, account for two-thirds of the country's retail market," says Nanda, who is also the director at manufacturer Tripple Ess Toys.
According to Nanda, the Indian toy industry is very fragmented. "The players suffer from a lack of funding and scale and are therefore not able to invest adequately in technology, development and design, and marketing," he says. "China, on the other hand, is the supplier of toys to the world. Chinese manufacturers produce for some of the best known brands, they have the economies of scale and are able to invest in developing a variety of new products."
Brand strategy consultant Harish Bijoor says China "has learned the quality game in the toys market by the stringent quality norms set by importers in the U.S. and all across Europe." Commenting on the lack of strong toy brands in India, Bijoor adds: "India has not invested in robust story-building. [Instead,] it has depended on the efforts of the cottage industry. Western brands, however, have depended on marketing, branding, advertising and allure-building at large as a basic tool."
Santosh Desai, managing director and CEO of consulting firm Future Brands offers another view. He points out that strong ecosystems around categories and brands, such as Barbie or Lego, are built over generations. "In India, most of today's generation that is buying toys for their kids did not have easy access to toys and so don't have any strong preferences. They make scattered purchases."
Desai goes on to say that along with strong brands, much of the toy market is also led by novelty and curiosity. Drawing parallels with China's success in the low-cost mobile phone sector, Desai notes that the toy market caters to the strengths of the Chinese players. "It is not just about cost. It is a combination of new, attractive, glitzy products with novel features."
But with the Indian toy market on the upswing, are domestic firms likely to catch up to their Chinese counterparts? "Unlikely," says Bijoor. "India is just not competitive in this space. China with its cheap labor is way ahead. Add to that the fact that China is a third-generation toymaker for the best brands across the world." According to Desai, the only way to compete is by building strong brands and categories. "But there is nothing happening in the Indian toy market to suggest that we are working towards that."