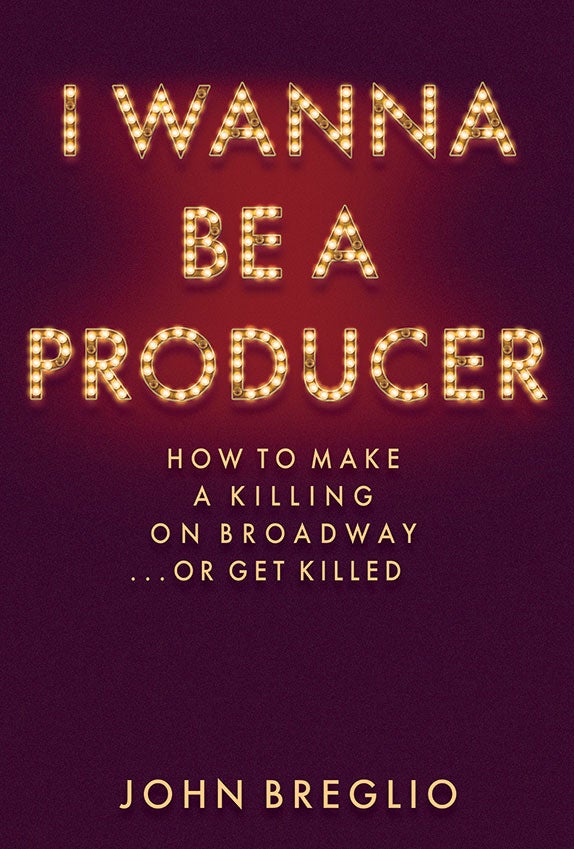 After a successful career as a top entertainment lawyer working with a glittering roster of Broadway producers, John Breglio transitioned into being a producer himself. He knew from his background that turning an idea into a full-fledged production was no easy task, and he's learned a lot along the way. He's taken that body of knowledge and poured it into a book titled, I Wanna to Be a Producer: How To Make a Killing on Broadway or Be Killed. Breglio joined us on the Knowledge at Wharton Show on Sirius XM channel 111 to talk about his journey.
An edited transcript of the conversation appears below.
Knowledge at Wharton: You have been in this industry for a long time, both as a lawyer and producing shows. Is there a magic sauce to this?
John Breglio: No. Even though the theater is probably the most magical business you could imagine, it's also the most daunting. It's a really tough business, but it's one of those businesses that, even though it's got high risk — just about as high as anything you could imagine — the rewards are enormous when it works.
Knowledge at Wharton: In the book, you talk about having a good lawyer as a very important piece to being successful on Broadway.
Breglio: There are what's called entertainment lawyers, and I knew nothing about that when I first became a lawyer. In fact, I had no idea I was going to become a lawyer. I thought I would just be in show business. I wanted to be an actor. I wanted to be a director when I was in college. But then I became a lawyer. It was around Vietnam, and I didn't really know what else I was going to do. I didn't really want to perform, and I found out about lawyers who represent people in the arts. I went down to New York and joined my firm, Paul, Weiss, Rifkind, Wharton & Garrison, and I realized that I could combine my love of theater and film with my legal practice.
"Even though the theater is probably the most magical business you could imagine, it's also the most daunting."
That's what I did for more than three decades. I represented producers, directors, writers, all sorts of different people, both in film and theater. After doing it for that many years, and having been basically a shadow producer in the background helping many producers get their shows on, I decided I wanted to start doing it for myself. I ultimately left my practice, and now I'm a full-time producer. The transition was not too difficult, because as a lawyer and with all of the years that I was doing this, I was doing probably about 50% or 60% of what producers do anyway. I still had a lot to learn, but it wasn't as if I was going from being a doctor to being an architect.
Knowledge at Wharton: Are there common misconceptions about trying to be successful on Broadway?
Breglio: One misconception is that it's not as risky as it really is. The risk of a show not making its money back on Broadway is over 90%. There are about 42 shows every year that open, and the vast majority of them do not make their money back, even though you read about Hamilton, The Lion King, Cats, and Phantom of the Opera — they are billion-dollar enterprises, there's no question. Every once in a while, the rewards can be so enormous. For an investment of $12-$15 million, to have a show that becomes a multibillion-dollar worldwide enterprise, that's not so bad. It's the lure of that enormous return that keeps people investing. And keep in mind, the people who invest in Broadway can live without the quarter-million, half-million or $1 million that they invest. This is not something that you go to Mom and Pop for. You really have to be someone who has the resources. I say this to people all the time who invest: "If you are going to change your lifestyle, if this is going to threaten your kid going to college or anything, don't even think about it…. There's no sure bet in the theater."
Knowledge at Wharton: You mentioned how this book is partly your life story. But it's also a bit of a handbook so people have an idea of what goes into the process.
Breglio: I get the question asked all of the time, "What does a producer do?" People have total misconceptions. They think it's some overweight guy with a stogie. Nathan Lane right out of The Producers. Maybe there are a lot of overweight people who are producers, but that's not what producers do. Maybe they have a casting couch. I don't know about that. But what they do is they start the process from day one with the idea, and then it's a journey that goes on, sometimes four, five, six, seven years, until opening night on Broadway. And they have to do everything. They raise money. They know about the idea. They have to get the writers together. They have to get the director, the choreographer hired. They have to get the designers. They have to do advertising, publicity. They have previews. They have auditions. The process is a multi-disciplinary responsibility when it comes to the job description. If you're not good at it, and you're not experienced at it, the project will fail because you are the only one who knows the whole process.
"The risk of a show not making its money back on Broadway is over 90%."
That's how I wrote the book. There's nothing out there that I knew of where people could go to one book and understand what the entire journey is from soup to nuts in a way that was, I hope, entertaining. Whether it's with [Stephen] Sondheim or Andrew Lloyd Webber or Patti LuPone or Mel Brooks, I have these personal stories that illustrate what I have been talking about in terms of how you actually do it.
Knowledge at Wharton: When you talk about Broadway, a lot of people think of the big theaters going right through Midtown, but there are so many other off-Broadway shows. Financially, is there is a major difference in terms of prepping for a show?
Breglio: That's an interesting comment because if you are producing a play — in a high school or a community theater or in college or off-off-Broadway — the basic components of what a producer has to do are exactly the same. You still need to have the idea, to have the legal rights to do it. You have to bring the actors and the author together. You have to have a director, a choreographer, all of that stuff. And if it's any good and commercial, you have to sell it. Even though I write the book at what might be considered the highest, most sophisticated level, which is Broadway, where a musical costs $15 million and a nonmusical play costs $3.5-$4 million, all of those elements are the same, but just on a very small scale.
Knowledge at Wharton: What is that dividing line when you have a play, or you are potentially investing in something, that you decide it should go off-Broadway?
Breglio: If you have a new playwright who has written a play with four or five characters, and you think it has promise, unless that playwright has some reputation, unless you can get a big star in that show, you probably can't get it on Broadway. You won't get a theater even. So, you're faced with other alternatives. Where the new plays and new playwrights really are being developed now are in the not-for-profit regional theaters. In New York you're talking about the Manhattan Theatre Club, Playwrights Horizons and Joe Papp's Public Theater. These are the off-Broadway, not-for-profit theaters that live on producing plays and musicals that aren't necessarily commercial hits, and this is where they grow organically.
The ultimate example of that was a show I was heavily involved in, and am still involved in, is A Chorus Line. It started off-Broadway in Joe Papp's theater downtown. Nobody even knew what it was. It was just a bunch of stories. Michael Bennett, who was the genius behind it, got these people together and they just started building it organically with a composer and a lyricist, and then designers and actors who contributed some work. Then suddenly the thing took shape. But even then, Michael Bennett only did it off-Broadway in a 400-seat house. He didn't bring it to Broadway. But then it was an explosion, just like Hamilton, the same kind of thing that just rocked the whole theater world. Then, of course, it moved to Broadway.
Knowledge at Wharton: Didn't Phantom of the Opera start in London and eventually come to the United States? Was it similar in that it started out small and grew into this unbelievable Goliath?
Breglio: No. The thing we call the '80s of theater, the sort of British invasion, started with Cats and then it was Phantom of the Opera, Miss Saigon, Les Misérables. All of those shows started in the West End of London and were mammoth productions. They were big from the very beginning. Les Misérables was slightly different. It started at the Royal Shakespeare Company in London, which is similar to what we would consider a not-for-profit here, but it was still a big production. I was at the opening night of Phantom of the Opera in London, at the Prince Edward Theatre, and it was unbelievable. It was a revelation to everybody that something based on this very famous movie and legend also could be put on the stage. But it was a sensation from day one. Cats wasn't. No one knew what that was going to be. No one really thought it would work in London, but after it opened, it just grew up in popularity. It's coming back to Broadway next year.
"If you have a new playwright who has written a play … unless that playwright has some reputation, unless you can get a big star in that show, you probably can't get it on Broadway."
Knowledge at Wharton: You talk at the end of the book about what the expectations are for a producer to provide for an opening night party.
Breglio: I can't tell you how many opening night parties I've been to in my career — maybe 1,000 or more. There are so many mistakes people make at the opening night party, so the way I wrote that chapter was not, this is what you have to do. I said, this is what you should not do. I have a whole list of don'ts, because most people who go to the opening night party are the actors and all of the creative people, and they have a ball. But before they even get there, you have all of these people who go to every Broadway show imaginable. They are the theater owners, the lawyers, the agents, the publicity people. They are so used to Broadway parties and know what they want. They don't want to have to stand around and cut meat. They want people to have finger food. They want to be able to get in and get out. You better have all of the food ready when they get there because they don't want to sit and wait for the reviews. The reviews are already out.
There are a whole bunch of mistakes that people make: the music is too loud and people can't schmooze. I just made a laundry list of the things that you should not do. I saw last night the woman who runs most of these parties, and she had just read my book and said, "That's what I'm going to give every producer, to make sure they don't make the mistakes that a lot of producers make."
Knowledge at Wharton: I would think that in this age of digital media that a lot of those reviews are out probably just as the show is ending?
Breglio: You're absolutely right. I talk about this in the book. In the old days, you did not know any of the reviews, and all of the critics were in the audience on opening night, and everybody was waiting and waiting, and you would go to the party. Sometimes the reviews would come out around 11 p.m. or 11:30 p.m., and then they would start to circulate, particularly The New York Times. That was the first one and the most important one.
I remember the opening of Annie. We weren't sure how big of a hit it was going to be. We thought it was going to be good but not that it was going to be through the roof. The guy who played Daddy Warbucks got an advanced copy of the Times around 11 p.m., stood up on the bar … and read this review, and it was like New Year's Eve. Everybody screaming and yelling. Now, all of the critics come to the show three nights before the opening. They don't even come opening night. By the time there's opening night, the producer's public relations guy has at least a half-dozen reviews already. In the book, I have warned producers don't look at your public relation guy's eyes, because if he's really depressed, you'll be depressed. Enjoy the party. Whatever happens, you have this one moment at that party to have some fun.