With the introduction earlier this week of Deals on Facebook, the social networking behemoth is bringing its extensive user base and powerful framework to the group buying sector. But can it conquer Groupon?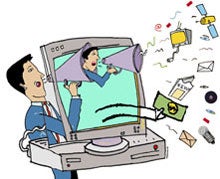 Deals on Facebook, which is initially launching in the San Francisco, San Diego, Atlanta, Austin and Dallas areas, has the "bargain of the day" format familiar to any veteran of group buying sites. The company is trying to differentiate itself by focusing on "interesting experiences around you to do with friends," Emily White, director of local at Facebook, wrote in a blog post. For example, Texas music venue Austin City Limits Live is offering vouchers that include concert tickets, backstage passes, sound check access and a catered dinner.
Since launching in 2008, Groupon's growth has skyrocketed. When Google made an ultimately unsuccessful bid to buy the company in December, experts placed its value at $6 billion. By March, Bloomberg had upped the IPO price tag to $25 billion.
Perhaps more impressive than those figures, however, is the sheer number of Groupon competitors that have proliferated. The boom in group buying has spread to India and Latin America. After failing to buy the site, Google started a group buying service of its own. So have many media companies, such as AOL and Cox Media Group. That's in addition to dozens of standalone sites including LivingSocial (The Huffington Post has a slideshow of some of the more obscure players.)
In a Knowledge at Wharton story on group buying, Wharton information and operations management professor Kartik Hosanagar cited brand name and reputation as key to standing out in a sea of copycats. Businesses will want to partner with the site that will get their name out to the greatest number of consumers; consumers, in turn, will pick the site with the best and most diverse deals. "Groupon has a significant head start there," he said. "The others are going to struggle with the issue of very few differentiators."
Facebook comes into the game with familiarity and a convenience factor. The site's millions of users are accustomed to using it for anything and everything, including staying in touch with friends, planning events, selling used cars or furniture and making recommendations about products, services and content.
But Facebook also faces the same long-term challenges as Groupon, including personalizing the deals in line with individual consumer preferences. "If customers are flooded with e-mails from group buying sites and private sales sites, they key question is which ones they will bother to read," Hosanagar noted.