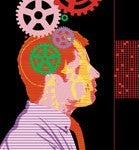 Besides looking for the most commercially viable, innovative enterprises to invest in, Geneva-based Bamboo Finance also looks for another trait – investment targets that bring a direct, positive benefit to low-income communities by providing access to health care, sanitation, clean water, housing and the like.
Having a socially positive impact while making a profit can be a huge challenge for a private equity (PE) firm like Bamboo. But it looks like it has scored an early success through its stake in Vaatsalya Healthcare of India, which serves patients typically subsisting on less than $2 a day. Vaatsalya has grown from three 50-bed hospitals to 12 in just three years and has expanded services to include pharmacies and radiology.
According to an article in the Financial Times, many institutional investors might be interested in funding efforts by private equity firms and others that take on social impact development projects. But one thing holding them back is a lack of good ways to measure the value of any social impact alongside any profits from the investments.
"The principal reasons that investors are reluctant to adopt [social] impact investing approaches seem to be a lack of belief in the metrics used to measure social impact and a pervasive concern that taking on board parallel financial and developmental factors naturally prejudices the latter and erodes the former," the article notes. "While there is much anecdotal evidence to suggest a link between the two, accurately disaggregating the effect of developmental impact from other factors is a complex task."
Bamboo's goal is to prove private equity firms can succeed in all measures, that "it's possible to have both an attractive financial return and a significant social impact," says Eric Berkowitz, a principal, while acknowledging it can be difficult to quantify social benefits.
He is hoping that the investment Bamboo has made in Vaatsalya – taking a 21% stake – will help set the pace in developing some form of dual metrics. Over the next five years, Bamboo hopes to build 40 hospitals to serve one million people in India, provide university education for at least 12,000 students in Mexico, develop affordable housing for 2,300 families in Pakistan, put more than 13,000 automatic teller machines in rural communities and provide electricity to over 166,000 user in rural India.
Still, measuring social impact will always be a challenge. "How do you compare the social metrics of a company providing student loans in Mexico versus a health-care company in India?" Berkowitz asked. "You know, it's like apples and oranges. There are a lot of initiatives that are underway now that are trying to reconcile this, but right now we haven't found an initiative or a standardization that makes sense to us."