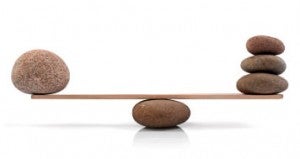 As a division president of InterContinental Hotels Group (IHG), Kirk Kinsell oversees 120,000 employees in more than 3,500 hotels in the United States, Canada, Mexico, Central and South America and the Caribbean. The $6 billion company is known worldwide for its signature brands, including Holiday Inn and Crowne Plaza hotels and Staybridge and Candlewood suites.
In a Wharton Leadership Lecture earlier this year, Kinsell shared his strategy for rising to the top of an intensely competitive industry that chews up labor, real estate and capital in immense quantities, yet touts a modest mission of providing "safety and comfort to travelers."
"My favorite topic is myself because, I think, my personal journey will encourage others. Leadership is a privilege and should be hard-earned," said Kinsell.
Before becoming president of the Americas division of IHG — which represents 70% of the firm's business — in 2011, Kinsell was the company's top executive in Europe, the Middle East and Africa. Today, he is one of four division presidents who report directly to CEO Richard Solomons. IHG, which employs 380,000 people in 100 countries and is listed on the London Stock Exchange, expects to hire 90,000 people within the next three to five years, Kinsell told the audience at Wharton.
"When you live your dream job, you don't want to get away from it. Working is playing and playing is work. I love Mondays because it's an opportunity to get back in the game," he noted. "People want more than a job. They want a mission."
Kinsell's definition of leadership includes the standard skills — the ability to plan, communicate, multi-task, exude confidence and humility, find mentors and work well with others. But he also stressed the importance of what he called "alignment," a concept similar to work-life balance.
According to Kinsell, leaders need a clear sense of purpose in their lives that resonates at home and at the office. They should also strive to follow a consistent behavior pattern or set of core values in both environments. In hotel parlance, this means an employee will be cordial to guests whether or not a supervisor is within earshot. At Kinsell's level, that means following the same principles no matter where his travels take him, from a five-star hotel in Cairo to a roadside motel in Indiana.
That consistency should also flow to all employees, from bellhop to CEO. Alignment, Kinsell noted, generates energy that allows successful people to move forward smoothly without the speed bumps of conflicting priorities. "What drives you? What do you want to be known for?" he asked. "Figure out what inspires you so you can inspire others."
Kinsell was president of the franchise division of Sheraton Hotels in the 1990s when the chain was owned by ITT. He does not remember the experience fondly. "We had a saying among the team that if ITT wanted us to have a life, they would have issued us one. I've always reflected on that culture and tried to do better. Having a job does not mean not having a life."
Because hotels, like hospitals, never close, the industry has a reputation for wreaking havoc on a worker's personal life, Kinsell noted. But he said IHG aims to create careers, not jobs, and that retention of good people is a major goal. "Align the work you do to your purpose and give meaning to those outcomes — and jobs turn into a mission."
Luck doesn't figure much in Kinsell's ordered world, but connecting with valuable mentors does. He credits two former bosses and the ubiquitous book by Stephen R. Covey, The Seven Habits of Highly Effective People, as game changers.
Between 1981 and 1988, Kinsell was president of Trammell Crow Hotel Company, which built and owned hotels and created the Wyndham chain. Working with the legendary Trammel Crow, who built iconic skyscrapers from coast to coast, he learned the "business of risk-taking and that nothing happens unless you make it happen."
Another role model and close friend is Michael Leven, president and COO of the Las Vegas Sands Corp., which includes the Venetian Hotel, a Holiday Inn franchise, and the Sands Casino in Bethlehem, Pa. Kinsell and Leven crossed paths when Leven was president and COO of Holiday Inn. "Both men taught me the value of humility and the notion of giving back," Kinsell said.
The downside of leadership is the struggle to keep in touch with the corporate team, particularly for Kinsell, who spends 75% of his time traveling, and the loss of family time. Another concern is feedback. "The higher up you go, the less critical feedback you get," he noted.
'Think Balance'
Kinsell, who earned a master's degree in hotel administration from Cornell and a bachelor's degree in economics from the University of California-San Diego, did not fall into the hospitality industry by accident; His father, grandfather and older brother all began their careers there. Kinsell interrupted his 18-year career with IHG and its predecessor with detours into the casual dining and dry cleaning businesses.
He told the Wharton audience that the rise of real estate investment trusts (REITs) has shifted the risk of development and renovation capital from the corporate balance sheet to independent investors. "In a large way, REITs have led to the ability of companies to go asset light and focus on the brands, franchising and management," Kinsell said.
Instead of a portfolio packed with bricks and mortar structures, IHG has evolved into a global franchiser and fee-based management company. Of its 4,600 hotels worldwide, the company manages 650 and actually owns less than a dozen. Of the hotels in the Americas, less than 200 are managed by corporate and the rest are franchised.
Kinsell found his niche while consulting with Holiday Inn franchisees, a diverse group of entrepreneurs and sometimes extended families who may sink their life savings into the chance to own their own businesses.
"Franchising is unique," he noted. "Both parties are co-dependents. You can't tell the business owner what to do, but you can give them compelling reasons why they should do something. I learned so much about leadership in that role. It was my 'Aha' moment."
The industry has also moved away from the notion that the only difference between one hotel and the next is the bill. Now, companies are targeting different demographics for specific hotels and selling "creative experiences," he said.
IHG recently opened the first all snow and ice village in North America at the InterContinental Hotel in Montreal. Guests can sleep in igloos, drink at an ice bar, even marry in a snow-packed chapel and gaze at a replica of the New York skyline chiseled from ice.
The EVEN Hotel is a new, mid-priced concept that caters to people who want to eat and sleep well and continue their work-out routines. The flagship hotel is slated to open in New York City and another in Philadelphia. Rooms come stocked with a yoga mat, a luggage rack that turns into a workout bench and a coat rack that doubles as a pull-up bar. "EVEN Hotels is supporting wellness and tries to solve the challenge of travelers falling off the wagon when they travel [by helping them] to sustain their home lifestyle when away from home. Think balance," Kinsell said.