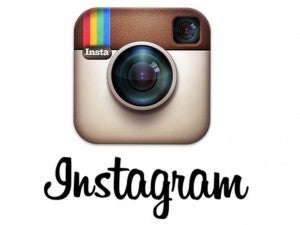 Photo-sharing site Instagram recently upset many of its users by suggesting in an amended terms of service agreement that the site might start using their photos in ads. Instagram later retracted the change, but the controversy raises questions about Instagram's business model and how its owner, Facebook, might eventually make a profit from the free service. Wharton marketing professor Pinar Yildirim says the answer is to build a mutually rewarding relationship with its users.
Within two years of its launch, Instagram has grown to 100 million users who have posted some five billion photos. But loyalties run fickle in the world of online services. A day after its revised terms-of-service prompted outrage among users, Instagram co-founder Kevin Systrom clarified in a blog post that his company didn't intend to sell users' photos to advertisers. The service was working to update the terms to make them clearer, he added. But some damage had been done: Within a week of the first announcement, Instagram's number of daily active users fell from 16.4 million to 12.4 million, social media traffic tracking firm AppData told the New York Post. Many unhappy Instagram users threatened to take their photos to rivals like Yahoo-owned Flickr, which recently revamped its mobile app, along with Instaport.me and InstaBackup, according to a New York Times report.
Facebook, which bought Instagram last April for $1 billion, "needed some of Instagram's functionality, and Instagram is worth much more to Facebook than it is alone," Wharton operations and information management professor Eric Clemons told KnowledgeToday soon after the purchase.
But the big question for Instagram is how to become profitable. Yildirim suggests several viable routes for Instagram to monetize its services, including low-risk options such as charging subscription fees, selling photo products and selling advertising. Higher-risk options include commercializing users' photos and selling data to third parties. "Depending on which route they take, their major competitor will vary," she adds.
"The first two options of monetization are relatively straightforward to implement and would result in low backlash from the consumers," Yildirim notes. Most photo services allow for free subscriptions and limited storage, and begin charging for storage beyond a certain level. Flickr, which has such offerings, would become more of a competitor if Instagram pursues the subscription route. "The difficulty comes from convincing consumers to switch," she says.
Instagram could also choose the option of selling advertising, including location-based or contextual ads relevant to the text or content of users' photos, according to Yildirim. But unlike search engine-based advertising, advertising on Instagram would create some difficulties, she adds. "Technologies to process images [and offer ads based on the content in the photos] are not all that advanced at this point, but soon they will be."
Another option for Instagram is to monetize its services in a way that would allow consumers to get "something in exchange" for their photos being appropriated for ads or other uses, says Yildirim. "There is an … opportunity for user-generated advertising for Instagram and YouTube. Creations — images and videos — of consumers can be picked up by firms for promotional purposes and distributed. It is cheaper to create promotional content this way, and ads can be more effective when the material comes from loyal consumers rather than an advertising agency."
For such a strategy to have a chance of garnering the support of users, Yildirim notes, Instagram would need to give photographers some sort of recognition — monetary or otherwise — when their photos are picked up on the app and subsequently used in advertisements. "I think we will be moving in this direction," she predicts, noting that on Twitter, "brands are collecting consumer photos and distributing them through tweets and re-tweets. There is no reason why this activity cannot be monetized."