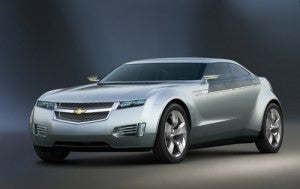 On Thursday, General Motors (GM) announced a full-year profit of $4.7 billion — the first profit the company has made since 2004. According to Bloomberg Businessweek, the automaker's revenues for 2010 were $135.6 billion, fueled by purchases in the U.S. and particularly in China, where sales of the company's products rose 28.8%.
Aside from China's growing appetite for American cars, what changed at GM to enable this kind of turnaround? Last year, the company went public in an IPO that raised close to $20 billion, enabling the government to reduce its stake in the company from 61% to about 33%. That did enormous good in terms of public image, according to Wharton management professor John Paul MacDuffie. In a previous interview with Knowledge at Wharton, he noted that the IPO allowed "GM to move away from the perception of being a troubled company that needed government bailout money, to the next stage of the story they very much want to tell, which is: They are a reborn company that is on the move with a lot of exciting new products to offer consumers."
Moreover, MacDuffie said, the company has undergone significant changes to cut costs and become more streamlined, including dropping the Hummer, Pontiac and Saturn brands; reducing labor costs by closing plants; and improving manufacturing and management of suppliers.
According to MacDuffie and other observers, it also doesn't hurt that GM has introduced some new models that stand a good chance of winning over more consumers, especially in light of imminent rises in oil and gas prices, such as its new compact model, the Chevrolet Cruze, and its electric hybrid, the Volt. According to an article in the New York Times, the company also plans to release a new sub-compact in the U.S. market this year — the Chevrolet Sonic. Another new model, the Buick Verano — which the Times calls "an upscale adaptation of the Cruze" — will reportedly get 40 miles per gallon under highway conditions.
"If we get another run-up of gas prices, GM could be sitting like Sylvester with Tweety Bird in his mouth," James Bell, an executive market analyst at Kelley Blue Book, said in the Times article. "They're going to have very fresh products just in time for people to look at those segments."
MacDuffie, however, had noted that the automaker will have to continue to prove itself at home and abroad for the foreseeable future. GM will need to keep developing a stream of successful products, he said. And while growth in emerging markets is strong, the company will need to "show good management of their global scope, finding ways to turn it to their advantage."