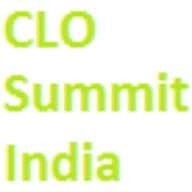 Five years ago, the position of chief learning officer (CLO) was a designation practically unknown in India. But more and more companies in the country are adding the job to their executive teams.
In early November, participants from the fields of corporate learning, leadership development and talent management will gather at the fourth CLO Summit India to discuss how far the position has come. The conference is organized by LeapVault, an executive development and knowledge media organization.
This year's meeting, which is also supported by the Indian government's department of public enterprises, the Tata Institute of Social Sciences and the International Labor Organization, has line-up of more than 100 speakers, including Union Minister of Corporate Affairs M. Veerappa Moily, Nobel laureate R.K. Pachauri, spiritual leader Jaya Row and Australian cricketer Adam Gilchrist. "Learning is about different inputs," says Weimin Yao, vice-president of Huawei Technologies, who was in charge of the Huawei corporate university until recently. He has also helped to set up other corporate universities for multinationals like Motorola in China.
Corporate learning is important in India as colleges and universities churn out graduates who are not quite "job ready". Firms such as Infosys have developed universities — the IT firm's facilities in Mysore are considered the largest in the world — to provide training at all stages, including for top leadership.
"As businesses in India evolve from domestic to international, small to large and from owner-managed to professionally-run, the role and importance of learning within these organizations will see a sharp jump," notes Kumaar Bagrodia, CEO of LeapVault. "The fast-changing economic environment both domestic as well as global, new product innovations and relaxations in regulatory controls make it an imperative for business leaders to invest heavily in ensuring that talent is not only abreast with the latest thinking and practices, but also proactively engaged in discovering and designing solutions for the next level of challenges and opportunities."
Currently, most of the learning for a professional in India is through his or her peers, according to Srikantan Moorthy, senior vice-president and group head for education and research at Infosys. "The CLO Summit offers a great chance for peer learning. The value comes from the sharing of best practices by people in the profession from across industries." He adds that increased participation in such gatherings will only enrich the benefits they offer.
Corporate learning is still a nascent sector in India, where it has "traditionally been viewed as an expense and not an investment," notes Bagrodia. Yao, meanwhile, is talking about setting up a Huawei corporate university in India. "We see it as an investment for the future," he says.